Pest nestings are not easily noticeable yet can seriously eat up most of your important investments. No matter if you are going to buy a new house or you are a property owner, appointing an expert pest inspection service is important in both situations to analyse pest related issues.
In the Pest Inspection Service, experts search for pests such as ants, termites, rodents, fleas and a lot more. In this blog, you will gain information about frequently raised questions about professional Pest Inspection Services.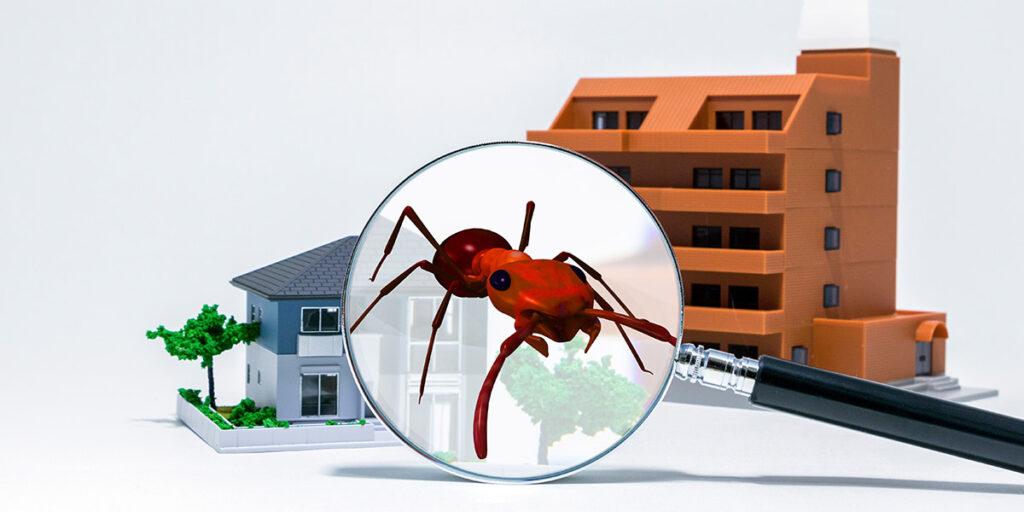 What Is a Pest Inspection Service?
Pest inspection (commonly referred to as property pest inspection) is a vital pre-buy tool, especially when you are investing in a property. Pest inspection aims to target most wood damaging pests such as termites that are great structural destroyers both outdoors and indoors of your house. These pests include:
Moisture ants
Beetles
Termites
Carpenter ants
Tree Ants, etc.
When Is The Right Time To Get Pest Inspection Service?
The objective of pest inspection is to analyse insects and pests in your building or home. A pest inspection is mostly suggested by pest control companies before buying a property. However, if you suspect any sign of pest nesting at your premise, you can surely call us up for a pest inspection service.
What Is Included in a Pest Inspection?
Either if you are wanting to buy a new house or have an existing home with signs of nestings, it is important to know what you can expect from an inspection service for pests. The inspector will search for evidence of any pest activities as well as conditions that can increase the chances of pest problem potentials. The professional pest controllers use specially-designed gadgets to find the existence or the damages caused by the below-given pests:
Termites and related property damage
Ant-related property damages
Mice, rats, cockroaches and household pest problems
What Is The Requirement Of Pest Inspection and Control?
There are a variety of reasons why a pest control service is necessary for every property owner to consider. Here are some benefits you can enjoy on calling for a pest control service:
As every home is different from another, a specific pest control plan is needed. Professional pest controllers always let you know ways to customise plans and use the latest techniques so that your home can be pest-free.
Professional pest controllers make use of advanced methods that save a lot of time and effort in doing pest treatments. So, rather than inspecting or controlling pests using DIY methods, you must call for expert pest control support.
Few pests like cockroaches and bed bugs require an experienced pest controller for the complete elimination of pests. Therefore, you can rely on a licensed pest control expert to help you with the complete removal of pests from your home/building.
If you call for a professional pest control company, then undoubtedly you will receive a safety guaranteed service. The best option is that many pest inspection and treatment companies make use of green pest control methods. So, you can enjoy a pest-free home ensuring your pets, family and property is protected.
Some pests such as mosquitoes, ants, flies require a minimal amount for pest control. You can yourself buy a pest control spray and use it for pests. However, it may be a temporary solution. So, rather than investing in pesticide sprays regularly, you can call for an affordable pest control service.
Does a Home Inspection Covers Pest Inspection Service?
Not all house inspections are licensed in property pest inspections. A few inspectors offer this type of service along with the house inspection. The certified house and structural pest inspectors are qualified in all the essential skills & tools to provide a complete property inspection for pests. Professional pest inspections are effective in detecting and analysing the condition of the property. You can consult a local pest inspection and control company for inspection of property for pests.
Who is responsible for paying for pest inspections?
Purchasing a new home is an important investment and the future house owner must be extremely careful when making this serious purchase decision. The easiest answer to all the questions is that both sellers and buyers can pay for the pest inspection service, but it is mostly a purchaser's expense. A few sellers will ensure pest-related problems themselves before putting the house for sale.
How Can Our Pest Inspectors & Controllers Help You?
We hope by now you have a clear idea about what a pest inspection service is and how important it is. Fortunately, 711 Pest Control Canberra has been offering the best quality pest inspection and control services to both domestic and commercial properties. We extend our support to people thinking of investing in a building, house with pre-purchase pest inspections. Moreover, we utilise organic pest control techniques that offer long-lasting and safe pest-free solutions. For more information, you can call us at 02 6105 9069.